Intro to my Website
I have traveled extensively in China during my retirement, thanks primarily to friendships developed with Chinese visiting scholars I've met while at the University of Regina. I've visited more than three quarters of the 32 provinces in China, and together with the reading I do in our long winter months, I keep learning about China.
Read more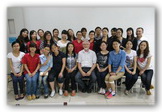 Recent China Visits
For a number of years, now, I have enjoyed the experience of helping to upgrade the English skills of teachers, professors, and students in China. I have been part of provincial government programs that have welcomed teams of foreigners to engage in short summer teacher upgrading programs for English teachers. In Sichuan Province, I have been an annual guest lecturer for a few weeks each year at a teacher education university.
Read more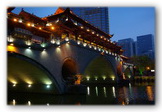 My Photography
Photography for me is not an art form, as it normally is for most successful photographers. Rather, I'm basically a teacher–an educator. I enjoy learning myself, and sense that when a story should be told it can often be told best with images. So, my photos are often a record of my experiences. Sometimes, I wish I was able to record in video with sound and commentary, but I am not in the league with such people as Rick Steves (famous for his European Travel shows on TV). So, I shoot still images — many of them. I then select, sort, and add commentary as time allows, to provide the larger context and stories behind the images.
Read more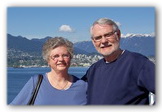 Life in Canada
My wife, Roberta, and I took early retirements from our post-secondary teaching positions. At the time, we thought we might have another 10 years of professional life ahead of us. We had an early experience overseas when our children were still preschoolers. Living and working in distant lands and with different cultures have been continuing areas of interest, prompted in part by early church life experiences in my hometown where contacts with peoples from many parts of the world (often missionaries) were part of our community church experience.
Read more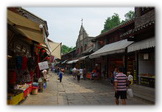 Blogs and Photos
My blogging and photography in recent years has been primarily China oriented. It is not that my wife and I have only focused on China in our retirement. Indeed, we have been privileged to travel in many parts of the world during our extended retirement years, and we have photo stories that can and should be told about many of these adventures. However, my online presence has focused most consistently on my China experiences.
Read more
Navigating my Website — Blog Articles and Photo Albums
[BLOG] I write here about travels, history, and other significant events and perspectives. I am also in the process of moving articles here that I wrote earlier in other blogging environments. Use the BLOG tab in the top menu.
[HUNAN 3Us] Articles published with the English language website in Hunan Province, C|hina. For some years this was my most successful blogging environment. However, recently many of the attached photo albums are no longer accessible for this blog, hence my need to revise or move these to a new location. Click here, or copy this URL into your browser: http://forum.3us.com/forum-228-1.html
[QQ blogs] Brief writings and photos mostly about life in Canada. Only people with QQ accounts (a Chinese chat system) can get access here:
QQ articles (http://user.qzone.qq.com/2379983381/2)
QQ photo albums (http://user.qzone.qq.com/2379983381/4)
[PHOTOS] I have dozens of "public" photo albums online. I am slowly moving these to this CanadianDragonfly environment since original locations due to access problems for my overseas Chinese friends. Watch for links in my articles and blogs, or locate albums by using menu tabs, buttons, and search options displayed elsewhere at the top of this page.
[SEARCH] Guests can use three approaches for locating information.
Using the drop-down Categories list for my Blog articles (see menu in sidebar).
Search using Keywords/Tags from the Tag Cloud in the right sidebar for my Blog articles.
Search all of my writings here by any word of the viewer's choice using the Search field (top sidebar).
[中国语言] Some articles have also been translated into Chinese. Check the menu option, Chinese Translations.
Latest update: 2016 08 15