Regina's Plywood Cup (boat race)
Canada Day is July 1 and is the celebration of the founding of Canada as a separate country.
In Regina, people love to come to Wascana Park to pass the day with music, various community events, and fireworks.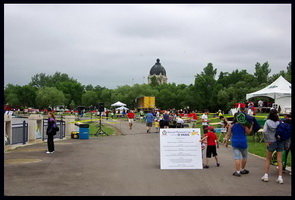 One event that is fun to watch is what we call the "Plywood Cup" boat race.
It is totally unique in Canada and is a lot of fun for both participants and onlookers.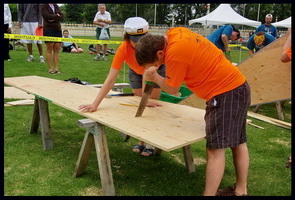 Normally, about 20 teams of four members each will use the supplied materials to construct a small boat of their own design, then try to paddle it across our small lake.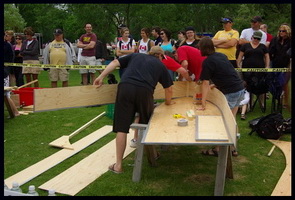 If the boat is relatively "sea-worthy," it may surive the attempt. The winner is the team that can managed to paddle the boat most quickly and successfully in both directions.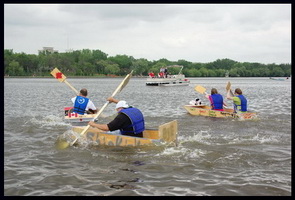 However, some boats sink in the process… so paddlers are required to wear life-saving vests.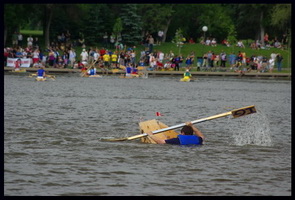 Each team will normally represent a business or a community organization. There is a fee to enter the race, and onlookers are encouraged to buy tickets and vote for their favorite team. The money raised in this way goes to some charity cause.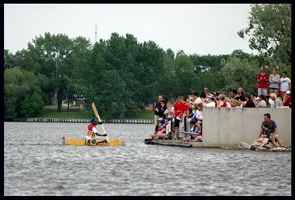 A full set of photos of this event is included in my online photo albums.

Be sure to browse both of these photo albums:
Building the Boats
Racing the Boats