There are a few things that Canadians are famous for. As a small country (by population), we need to choose to focus on just a few things and do them well. One of these is our famous Snowbirds aerial acrobatic team.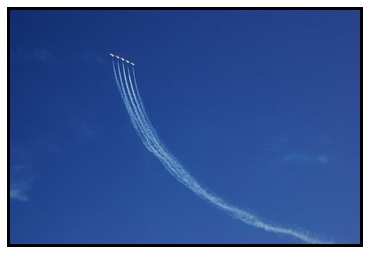 Moose Jaw, Saskatchewan is just a one-hour drive from my home town in Regina. This has been a Canadian Air Force training site for more than 50 years, and because of the flat prairie landscape it is considered to be one of the best training sites for pilots anywhere in the world.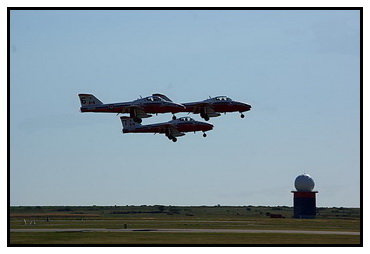 The aircraft that has been used for jet pilot training is a Canadian-built Tutor Jet. It is not a new aircraft, nor is it exceptionally fast, but it is an excellent plane for training purposes.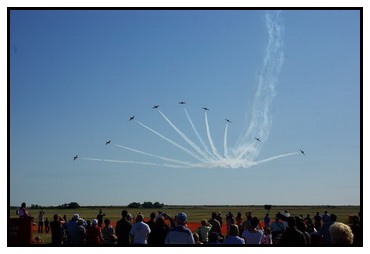 Various aerial acrobatic teams have existed previously in Canada, however, the Canadian Snowbirds have now used this training jet for more than 30 years. Their air shows delight millions of spectators every year throughout North America.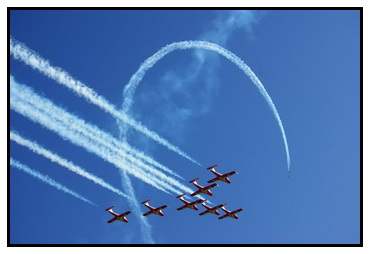 I invite the reader to click on the link below to see my album of shots, taken all at the same event a few years ago. The shots viewed in chronological order will often show the development of rather fantastic aerial displays.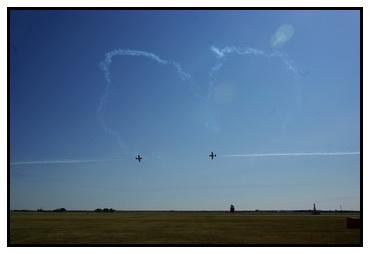 What is missing, in addition to the movie aspect itself, is all the noise of the jets as they often appear almost for "nowhere" to excite the audience with the fantastic blasts of their engines and planned near-misses.

Please click the link below to view all my photos:
The Canadian Snowbirds